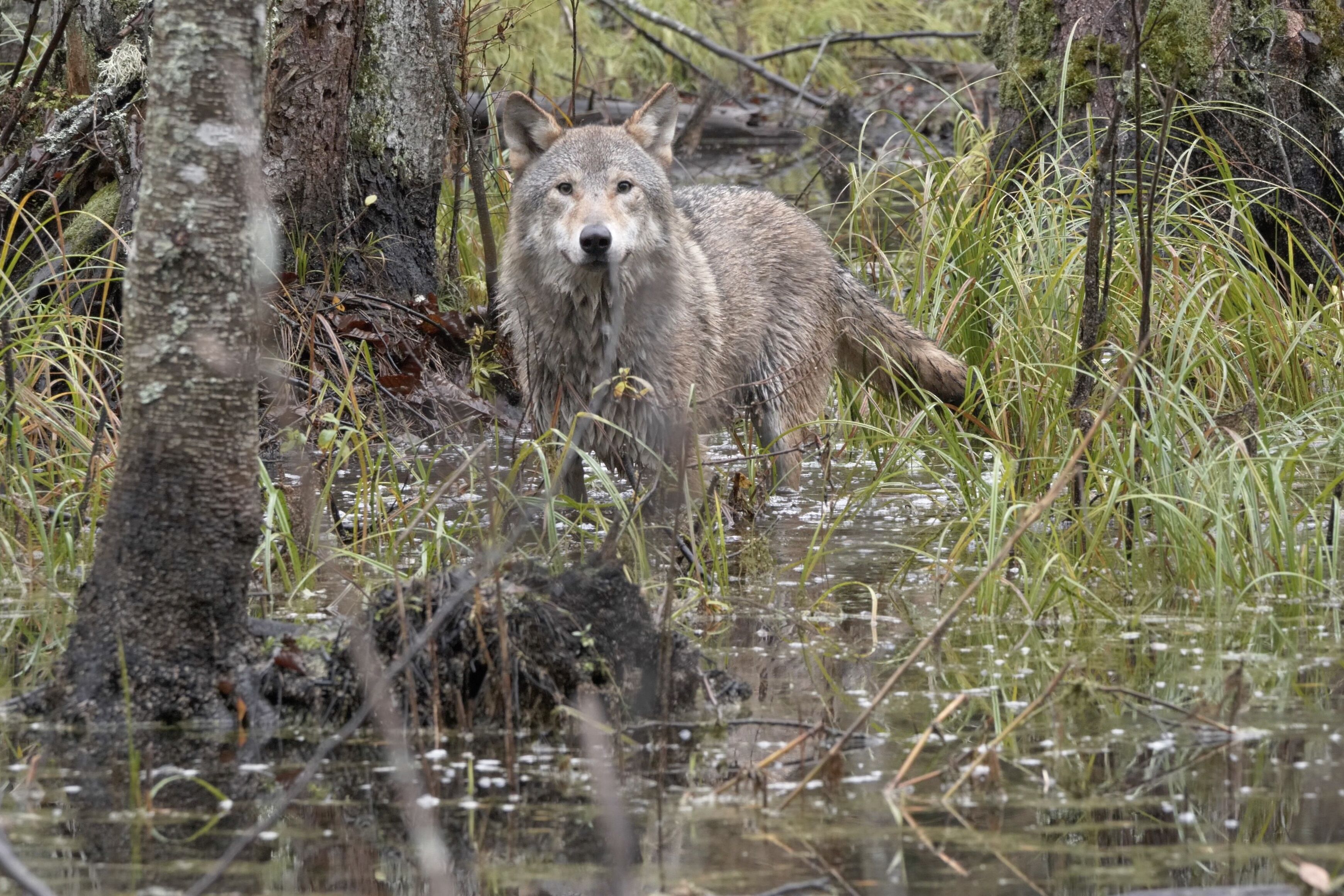 Wolf
Film Music Award
When the introduction to a film takes up a fairy tale set to music by a famous composer, what could be more obvious than to use this music as the basis for a composition? Matthijs Kienboom does just that and develops his own ingenious musical style for the extraordinary concept of the film, a kindred spirit of Prokofiev's "Peter and the Wolf".
In WOLF it is not just about the artful composition of the musical score in the background – rather, we experience a total work of art: a musical-filmic idea that has been realised here in quite an extraordinary and outstanding way, leading us to a remarkable cinematic experience.
The excellently produced, diversely orchestrated music leaves enough space for the images, but also repeatedly takes over the emotional lead on its own.
---
Requested Category of the Jury: Change of perspective – nature film told differently
The wolf: probably no other wild animal symbolically embodies the anthropocentric division of the diversity of life into the useful and the harmful that has grown up in Western culture. But it is not a universal truth that makes the difference. Rather, it is the perspective of the narrative.
The viewer is allowed to follow a fictional life story of the wolf in modern times, told from the perspective and experience of these wild creatures. Defying many challenges, they return to Central Europe – to habitats extremely shaped by us humans. A frightening and familiar beginning of a wolf story, an enlightening end – a film spectacle with impressive footage, masterfully edited, with sound added and accompanied by music. A change of perspective that not only opens eyes, but also hearts.
Netherlands 2022 – 90 min – Directed by: Cees van Kempen – Music by: Matthijs Kieboom